WIRRAL WINTER PAIRS COMPETITION
NEW BOWLS SEASON 2023/24
BOWLING HOLIDAY ADVERT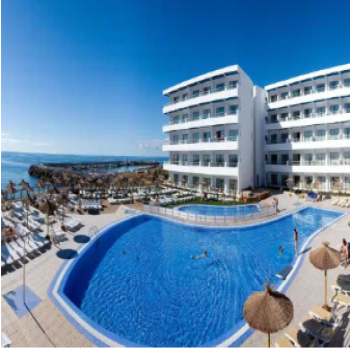 COME & BOWL WITH US IN 80 DEGREES SUNSHINE FOR 11DAYS FROM 15th JANUARY IN TENERIFE
FLY FROM LIVERPOOL OF MANCHESTER WITH TRANSFERS, BOWLS, PRIZES, BOARD
ALL-INCLUSIVE----ALUA ATLANTICO HOTEL----GOLF DEL SUR
BOWLING AT THE WINTER GARDENS COMPLEX JUST ACROSS ROAD
BRILIANT PRICE OF £1080 per person (2 SHARING)
JUST 6 PLACES LEFT====EMAIL JACK BELOW IF INTERESTED.
WEEK NINE NEWS
FOLKS WITH THE HALF-WAY POINT NOW REACHED WE HAVE MANY TEAMS JOSLING FOR POSITIONS IN EACH SECTION BUT IN SECTION B THE LETHAL WEAPONS WHO FORGE ON WITH 9 WINS IN A ROW, WELL DONE GUYS.
IN SECTION 'A' WE HAVE TWO 'DARK HORSE TEAMS' SUTTON SOCIAL & GEOFFS GIANTS FLYING UNDER THE RADAR SLOWLY WINNING GAMES & MOVING UP THE TABLE ALONG THE WAY.
TOP MATCH THIS WEEK SAW TOP PLAY 2ND TOP, THE CAMMELS AGAINST THE TICKS WITH THE TICKS TAKING THE SPOILS 2-1 WITH ONE OF THEIR 'HUMPS' JUST COULD NOT HANDLE THE NEW RINK GREEN WE PLAYED ON !
HOW VERY LUCKY WE HAVE BEEN WITH THE WEATHER WE HAVE HAD SO FAR ?
WITH THIS IN MIND WE HAVE PRINTED THE BELOW FOR EVERYONE TO
SEE WHAT A SUCCESS WE HAD LAST YEAR WHICH WE WILL FOOLOW AGAIN.
CHRISTMAS IS JUST 3 WEEKS AWAY IT IS IMPORTANT YOU ALL KNOW HOW OUR HANDICAP EVENT WORKS ON 20TH DECEMBER.
THERE IS £360 TO PLAY FOR IN EACH SECTION WITH EVERY TEAM EACH GETTING CASH PRIZE MONEY ON THE DAY.
HOW MATCHES ARE PLAYED;
IN EACH SECTION THIS METHOD IS USED.
THE TOP 5 TEAMS PLAY KNOCKOUT TO A WINNER
THE BOTTOM 5 TEAMS PLAY KNOCKOUT TO A WINNER.
STARTING AT 10.30AM TEAMS 4 & 5 PLAY EACH OTHER TO REACH THE SEMIS & PLAY THE TOP TEAM IN KNOCKOUT TO GET TO THE FINAL
AT THIS POINT TEAMS 2 PLAY TEAM 3 ALSO TO REACH THE FINAL AT AROUND 1.30PM.
SO THE TOP 2 TEAMS IN THE HIGHER PART ARE IN THE HIGHER PAYOUT SECTION TO START WITH.
THE TOP 5 TEAMS MONEY PAYOUT IS AS FOLLOWS;
TEAM IN 5th PLACE..........................£15
LOSING TEAMS IN SEMIS.......£30 EACH
RUNNERS-UP TEAM GETS................£70
WINNING TEAM GETS.......................£90
TOP HALF TOTAL PRIZE MONEY = £240
THE BOTTOM 5 TEAMS MONEY PAYOUT IS AS FOLLOWS;
TEAM IN 5TH PLACE..........................£8
LOSING TEAMS IN SEMIS.........£15 EACH
RUNNERS-UP TEAM GETS.................£32
WINNING TEAM GETS.......................£50
BOTTOM HALF TOTAL PRIZE MONEY = £120
THIS IS A TOTAL CHRISTMAS HANDICAP PAYOUT OF £720 WHICH EVERY TEAM WILL GET A PART OF !!!
EVERY PENNY IS TRANSPARENTLY PAID OUT TO SHOW EVERY MEMBER REGISTERED THAT THEIR MONEY GOES TO THEM ONLY !!
TOP 16 SINGLES POSITIONS FOR PLAYOFFS IN MARCH
SECTION' 'A'
SEEDING POSITIONS.
PETER HOLIAN
PETER MCGHEE
MARK WOOD
JOHN COSGROVE
IAN ATKINS
GRAHAM JORDAN
TOMMY WALKER
JANE BRADSHAW
GARY MADDOCK
SIAN MADDOCK
PETER GARDNER
BRIAN SADLER
KEVIN TURNER
FRANK POTTER
STEVE RICHARDSON
ANITA RICHARDSON
SECTION 'B'
SEEDING POSITIONS.
JOHN CLIFFE
DAVE PICKEN
LORNA FOSTER
BILLY HIGGINSON
ANDY MELDRUM
KEITH LOUGHLAN

KATH GUCCHI

ANN MARIE PROFFITT

TREVOR SMITH

HELEN BILLINGTON

ANITA MELDRUM

STEVE HUGHES

ANN SCRIVEN

COLIN DRAPER

AL GREEN

CAROL HALE
PLAY-OFFS ARE DECIDED LIKE WIMBLEDON ON SEEDINGS, THIS MEANS THE TOP SEED COME MARCH WILL PLAY THE LOWEST SEED IN EACH ROUND OF PLAYOFFS;
THE METHOD IF HIGHEST SEED WON EACH GAME MEANS SEED 1 PLAYS SEED 2 IN THE FINAL, BUT WE ALL KNOW SHOCKS HAPPEN.
1 V 16
8 V 9
7 V 10
4 V 13
3 V 14
5 V 12
6 V 11
2 V 15
SO AS YOU CAN SEE BEING TOP SEED GIVES YOU THE BEST CHANCE TO WIN, SEEDINGS GO FIRST ON WINS GUYS DO NOT FORGET THIS POINT NOT AGGREGATES.
TEAM POSITIONS IN EACH SECTION EXPLAINED
POSITIONS IN EACH SECTION ARE DECIDED BY MATCHES WON FIRST OF ALL
AND IF TWO OR THREE TEAMS HAVE WON THE SAME BUT ONE HAS A DRAW
THEN THE DRAWS COUNT FIRST
IF TWO TEAMS OR MORE HAVE SAME WINS & DRAWS THEN THE POINTS IN END COLUMN COUNTS NEXT.
IF STILL THE SAME AFTER THIS, THEN HOW THEY GOT ON AGAINST EACH OTHER IN THE SEASON COUNTS.
ON THE SINGLES PLAY-OFFS THIS SAME 'WINS FIRST RULE COUNTS'
ALL MONEY TAKEN IN WILL BE PAID OUT TRANSPARENTLY IN PRIZES, GREENAGE & REFRESHMENTS.
THIS EVENT HAS BEEN CREATED FOR YOU ALL TO ENJOY YOUR WINTER AND MEET OTHERS YOU DON'T KNOW.
WE NOW HAVE A TOP 16 SINGLES PLAY-OFF THE SECOND TO LAST WEEK OF OUR SEASON
THIS IS MADE UP BY WAY OF EACH PLAYER WHO PLAYS IN A PAIR THEIR SCORE COUNTS FOR THEM ALSO AS A SINGLES SCORE.
IT IS HUGELY SUCCESSFUL AS THEIR IS BIG MONEY TO PLAY FOR IN THIS ALSO
EACH SECTION HAS ITS OWN TOP 16 THIS YEAR TO PLAY IN AND THIS GIVES MANY MORE A GOOD OPPORTUNITY TO GET INTO IT
'OVER 50's VETS EVENT RUNS EVERY MON 1pm'
GO OVER TO THEIR OWN MONDAY VETS SITE FOR DETAILS NOW.
HAVE A GREAT WINTER FOLKS !
EMAIL ANY ENQUIRIES TO ; j.beecham2@ntlworld.com
JACK
NEW RULE FOR TEAM CAPTAINS TO BE AWARE OF;
IN THE PAST SOME TEAMS HAVE A PLAYER PLAYING TWICE AS THEY HAVE BEEN SHORT, THIS IS NOW STOPPING.
IT IS UNFAIR TO THE OPPOSITION AS THEY HAVE AN ADVANTAGE AND WE ARE NOT ABOUT HAVING THIS HERE.
IN FUTURE WE AS ORGANISERS NEEED TO KNOW IF A TEAM IS SHORT AS THERE ARE PLAYERS AROUND WHO CAN PLAY TO HELP A TEAM OUT.
OUR EVENT IS ABOUT EVERYONE GETTING A GAME AND HAVING ENJOYMENT IN THE PROCESS, HOPE YOU SEE THIS.
SO CAPTAINS LET US KNOW WHEN YOU ARRIVE IF YOU ARE SHORT.
THANKS
Important Dates:
Latest information:
Fri 15th Sep
NEW 2023/24 WINTER PAIRS COMPETITION
COMMENCES WEDNESDAY 4th OCT